Technology portfolio - TALR
LDE Water is an innovative water technology company that provides progressive technical solutions to achieve sustainable water security, together with our key partners operating within the water sector.

Africa faces huge challenges with multiple issues that adversely affect public health. One major challenge is the ability for both rural and urban Africans to access a clean water supply, with the situation of access to clean water and sanitation in rural Africa now even more dismal than ever before.
There are limited sources of water available to provide clean drinking water to the entire population of Africa. Surface water sources are often highly polluted, and infrastructure to pipe water from fresh, clean sources to arid areas is too costly of an endeavor.

LDE Water was founded by like-minded, experienced professionals with a common objective of pursuing economic and social advancement through the awakening and realization of the need for a service that could provide effective solutions to the issues that face many public and private sector clients with regards to water and environmental management responsibilities.

LDE Water is the personification of a shared vision and desire to do more, with less.

We are driven by a strong social agenda and ethical base, which has attracted like-minded partners, possessed by a strong entrepreneurial spirit. LDE Water consists of dynamic broad-based Black Economic Empowerment individuals committed to excellence in their spheres of expertise. LDE Water provides integrated water solutions for a diverse range of applications in Africa.
TRENCHLESS AUTOMATED LEAK REPAIR (TALR) TECHNOLOGY

Before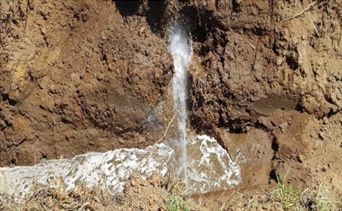 After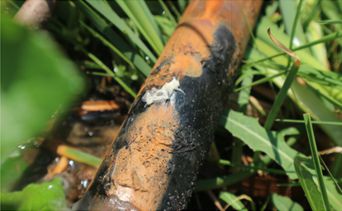 TALR is a pioneering technology aimed at drastically reducing background losses mainly in urban municipal systems. Through meticulous planning and execution, the TALR Technology can reduce water losses by 75% - 100%, and save energy in the process. 

The carefully crafted leak repair solution:


Addresses multiple leaks within a treated pipe section in a single intervention.
Seals different types of leaks for the remaining useful life of the pipeline i.e cracks and point leaks.
Does not react with any pipeline material making it possible for the solution to treat different types of pipes in municipal and industrial distribution systems.
LDE Water pursues value creation by identifying opportunities in industries where there is potential for growth and optimization.

Our ethos is to make an impact where and when it matters most, to safeguard what has been built to date, stablise the platform for growth, and accelerate sustainable advancement of the water sector in Africa